Bio
Introduction of Bio Business
JINSUNG ENG Co., Ltd. has participated in a variety of projects of major bio pharmaceutical companies at home and abroad leading the bio/pharmaceutical industry which is a driving force for growth of next generation, and has performed design, procurement, construction and validation etc.
of production facilities complying with the strict CGMP standard.
We conduct the hygienic piping work with constant quality which is a key process system developing/producing new medicine such as bio/pharmaceutical etc. on the basis of experiences accumulated up to now after identifying the needs of customers in advance.
Bio-Technology

Bio-Technology

Bio-Technology

Bio-Technology

Bio-Technology

Bio-Technology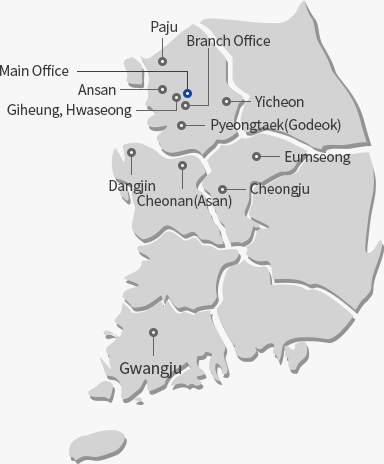 Business Performance
Samsung Biologics Edison Ⅱ PJT Sanitary Mechanical Piping
Samsung Biologics Edison PJT CIP Chemical Piping Work
LG Life Sciences GMP Factory expansion Utility Piping
LG Life Sciences AC2000L LBAL Process Line Build-up Mechanical Piping
LG Life Science Production Line IN-House Work PJT, Mechanical Piping
JW Pharm. Maintenance and Repair Work, UTILITY Mechanical Piping
JW Pharm CWS API New Plant Project (PROCESS & HVAC)
JW Pharm CWS Remodeling Project (PROCESS & HVAC)
JW Pharm WFI, PST System Renovation Project (PROCESS & WATER)
JW Pharm JPD Project Utility & Process System Piping
JW Pharm PP 200ml Line relocation work (PROCESS & HVAC & WATER)
Green Cross Gene product line Sanitary Utility System Piping
Green Cross HVAC Utility Main System Piping & Hook-up
Mirae Pharm. Purified Water System Mechanical Piping
Business Performance
Daewon Pharm. PW Capa Up & Storage and Distribution System
Kwangdong Pharm Construction of a Production-dong Mechanical Piping