Ethical Management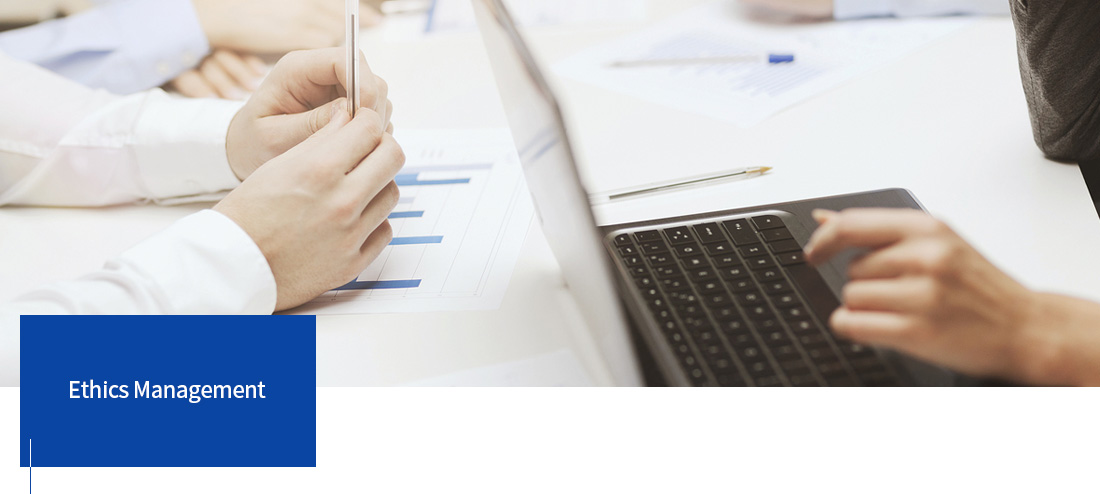 "Regulations" are the minimum norms people must follow, and transparent financial structure and organizational culture are the basic conditions for sustainable management.
JINSUNG ENG Co., Ltd. promise to correct wrong practices or unethical standards in the company with sound and right values of all executives and employees as well as the CEO.
We'll make an effort to be responsible ethically with an autonomous attitude for all the persons concerned who are loving the company.
In-House Ethical Creed
Right
Way

All executives and employees regard one another as one human being with dignity, and lay emphasis on mutual manners and respect individual personality and dignity.
Coexis-
tence

All executives and employees are given equal opportunities, and treated fairly and grapple with transparent fair trade culture policies by recognizing the development of partners is the one of the company.
Transpa-
rency

All executives and employees are familiar with in-house regulations and follow the guidelines on behavior, and fairly compete on the basis of regulations which prohibit provision of unfair personal profits.
Value

All executives and employees coexist based on mutual trust, communication and harmony, and make an effort to create customer values by paying attention to customers' comments.
Respon-
sibility

All executives and employees perform their jobs with a sense of responsibility by recognizing the jobs exactly according to the management policy of the company, and show an attitude to keep faith to the persons concerned.
Security

All executives and employees grapple with protection of intellectual properties, and have the awareness on security for internal/external information and follow the guidelines of security for the information not to leak without prior permission/authorization.