Safety Management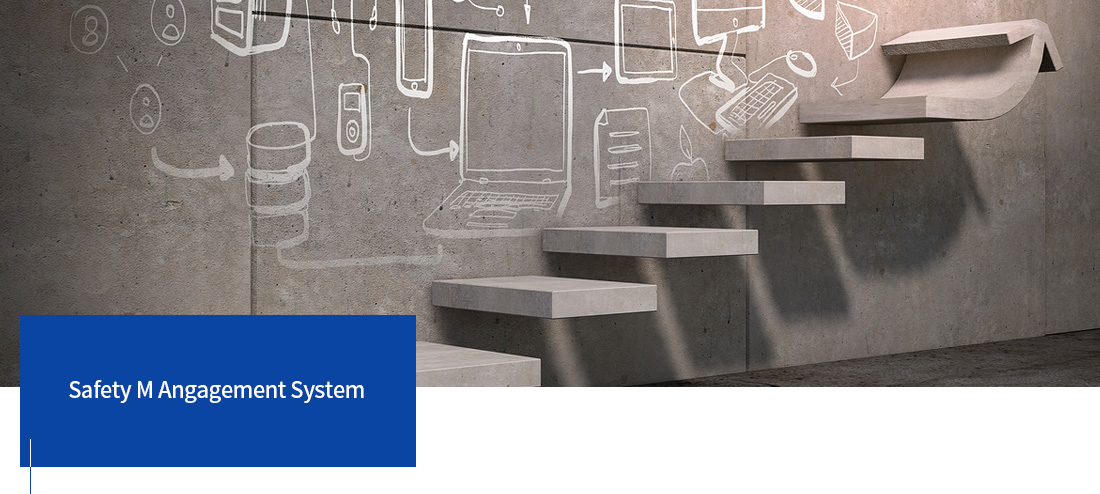 JINSUNG ENG Co., Ltd. makes an effort in safety management based on OHSAS 18001 which is the international safety certification standard and KOSHA 18001 which is the safety and health management system, and aims for safety management with the goal of "Worker's safety should be taken as the top priority all the time", "Investment on safety management is mandatory, not optional"
Policy of Safety and Health

Each head of departments establishes a manual for safety and health and a plan to proceed with safety and health management complying with the nature of each department and checks if the parts for evaluating the regulated risks are complied with and distributes materials and conducts trainings for the persons concerned as well as in-house executives and employees by maintaining records on the result and implements systematic safety and health activities so that the CEO can review according to the policy of safety and health which is selected by the CEO.
Safety and Health Management

Each head of departments thinks of an possibility for all accidents likely to happen inside the business places and establishes guidelines in documents for safety and health shares them based on features of the works to construct and the CEO's guidelines on safety and health with an attitude that all accidents can be prevented and establishes the ultimate targets of safety and health to achieve from groundbreaking to completion of a project and implements and maintains the systematic management so that optimal working environment can be created/maintained.
Safety Culture Settlement

All in-house executives and employees participate in the weekly, monthly and quarterly training for industrial safety and health which is conducted by each head of departments or the person in charge of safety management, and implement self-initiated safety activities by recognizing importance of safety by themselves. Safety culture starts from desirable safety habits and all executives and employees participate in activities voluntarily/actively and encourage one another so that safety culture can be settled.
"SHAE" Management System of JINSUNG ENG Co., Ltd.
Safety, Health, Assessment, Environment